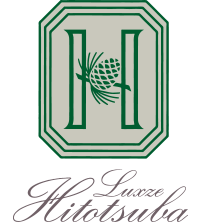 Luxze Hitotsuba has the highest rate of repeaters! The condominium style accommodation is a relaxing space for everyone with Miyazaki Rinkai Park and the beaches located right in front of you.
Great access to the beach! With all 142 rooms being in a condominium style equipped with a living room, dining room, kitchen, and bathroom, you can spend your holiday with your family and friends at reasonable prices.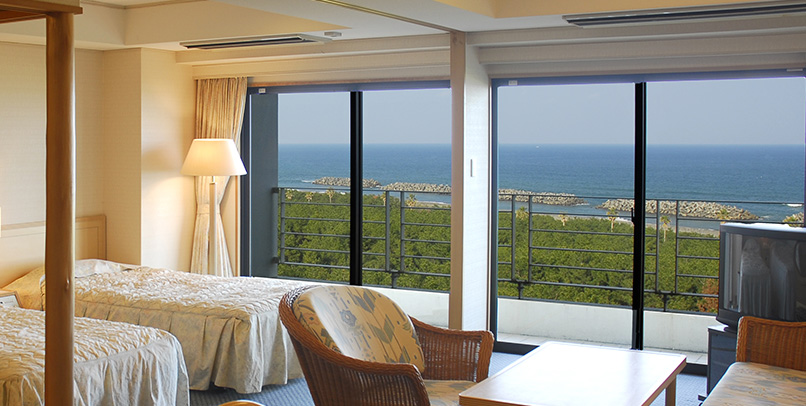 Great views of the ocean that stretches under the balcony.
Under the natural sunlight, you can enjoy the splendid views of Hiyuga-nada at the rooms on the upper floors. Relish the complete landscape without any blockages at a relaxing time.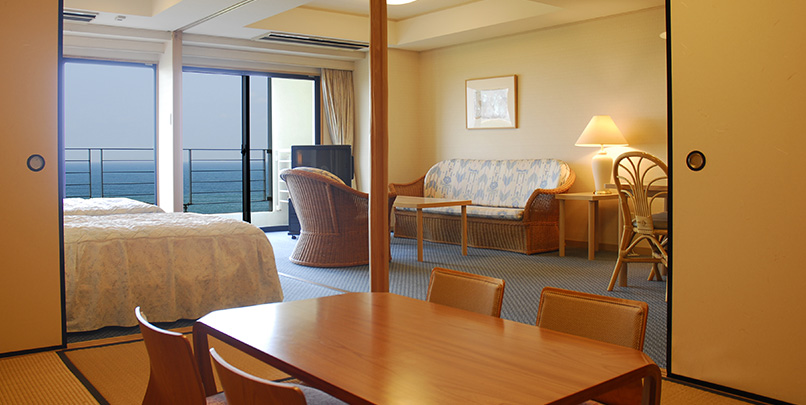 All rooms in a condominium style are like a private summer house.
The rooms equip kitchen, living room and bathroom.
We have furnished all 142 rooms in a condominium style, equipped with a living room, dining room, kitchen, and bathroom, all spaciously designed in a harmony of Japanese and Western tastes that soothes and relaxes the mind and body.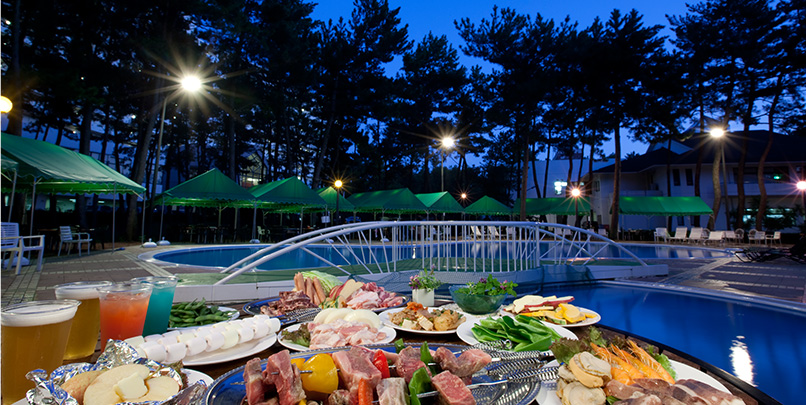 We offer so many fun-filled facilities such as a BBQ at the poolside.
So many fun-filled facilities are available for our guests from Fitness Hitotsuba equipped with sauna and jacuzzi to indoor / outdoor swimming pools. You can even enjoy barbeques at the outside pool in summer!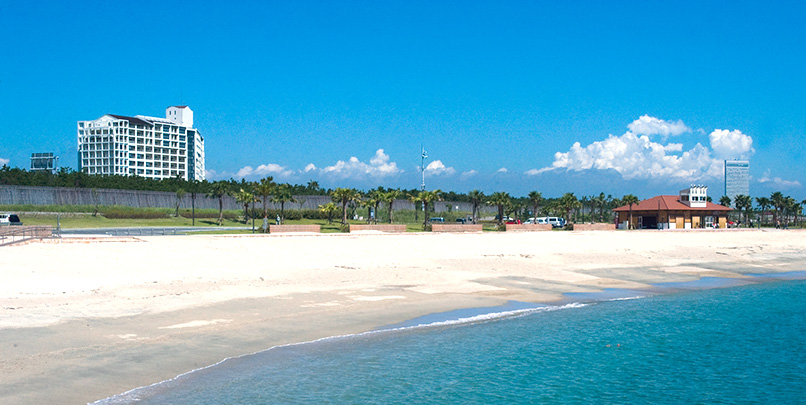 A great location that we can access to the Hitotsuba beach on foot.
The well maintained beach is manmade, which is only one existing in Miyazaki.
Not only in summer, you can enjoy so many activities at the beach throughout a year including the ocean play, picnic, water play and marine sports.
To the guests
The reception for Luxze Hitotsuba and Cottage HIMUKA is located in at Luxze Hitotsuba.
Check-in / 15:00 Check-out / 12:00
Japanese / Western room
The sun-soaked spacious room of 72㎡ !
Enjoy a cheerful moment on your holiday.
We have furnished all 142 rooms in a condominium style with kitchen and dining room, which allow you to relax with your family and friends. Equipped with a dining table, sofa and even a spacious Japanese style room, the hotel rooms are a space at which you just want to stay as long as you want.
| | |
| --- | --- |
| Location | 3rd - 5th floors |
| Room area | 72㎡ |
| Capacity | 5 people |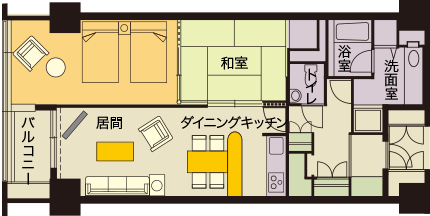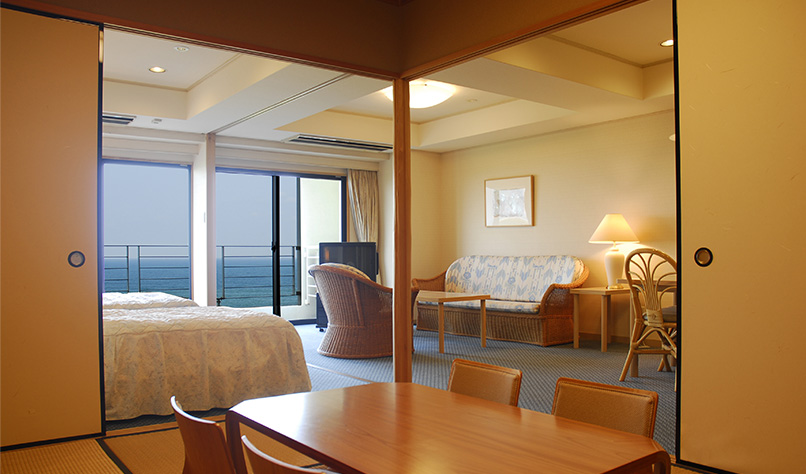 Room equipment / fixtures
| | |
| --- | --- |
| Kitchen | Oven Range, Electromagnetic cookers (2 x large / 1 x small), Refrigerator – Freezer, Cloths, Detergent, Sponges, Chopping board, Knives, Cooking pot with two handles, Cooking pot with one handle, Bucket, Cooking chopsticks, Pans, Ladles, Triangle corner, Stainless steel bowl, and Spatula. |
| Cup board | Dishes, Disposable chopsticks, Bottle opener & Can opener, Glass, Japanese tea cups, Rice bowls, Soup bowls, Dish stands, Coffee cups, Coffee cup saucers, Tea spoons, Knives, and forks. |
| Linens | Face towels, Bath towels, Bath mats, Toilet towels, Room clothes, Washing basket. |
| Shoe rocker | Umbrella holder, Shoehorn |
| Amenities | Shavers, Toothbrush, Conditioner, Shampoo, Body soap, Soap |
| Others | Television, Electronic kettle, Clothes dryer, Washing machine, Hair dryer, Hangers, Brush. |
Service facilities
Fitness Hitotsuba (2nd floor)
The gym equips from the state of art machines to swimming pool and sauna.
The fitness gym is for professional-oriented people.
The gym has a 25 meter pool and training equipment as well as bath and sauna.
Enjoy exercise in a great environment.
Business hours / 10:00 - 22:00
Closed / Tuesday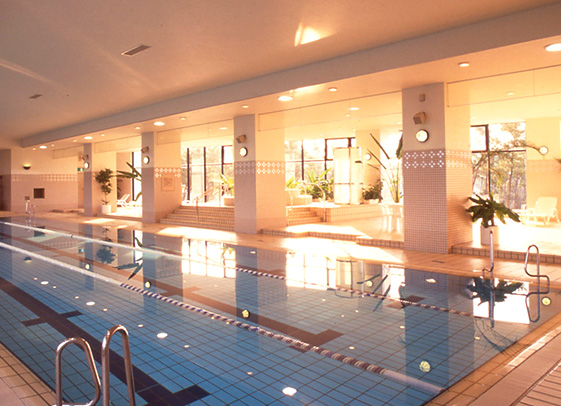 Outdoor pool
Like a privately hired pool!
Surrounding by the pine forests, the pool is great for families to have fun.
Our hotel guests can use the pool free of charge.
Have a great fun in the natural environment pool!
Business period / Summer Season
Business hours / 9:00 - 21:00 (closes at 17:00 in September)

1. Guests of the group hotels and the poolside BBQ users / free of charge
2. Visitors / Adult ¥1,100 Child ¥600
3. Only September / Reservation is required by a day before. The pool is open to ten or more people. ¥500 / per hour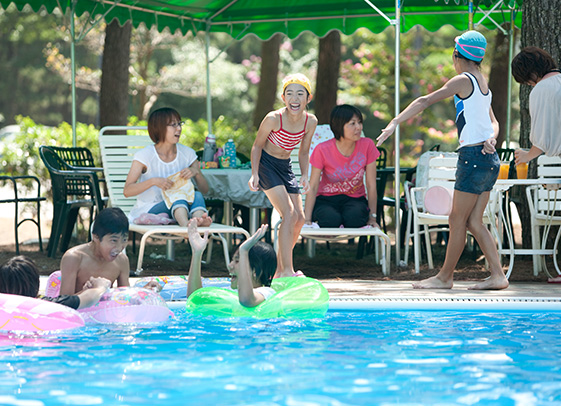 Poolside BBQ
You don't need to bring anything! Have the best experience of summer at our BBQ!
Come try BBQ at the poolside with your family and friends.
The reflection of the sunset in the pine grove is so shine that makes the BBQ even nicer! (Reservation is essential)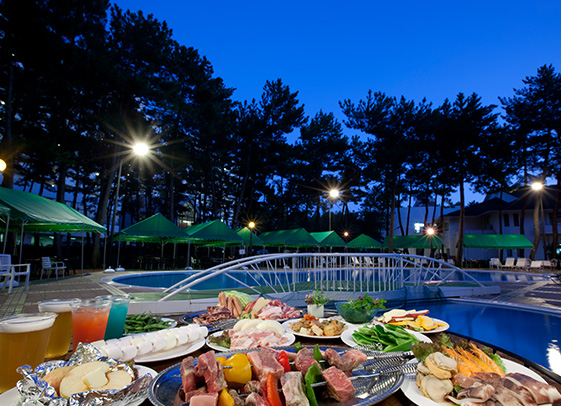 Nordic walking & cycling
We have some great programs that people at all ages can have a pleasant experience.
Please check the link below for further information.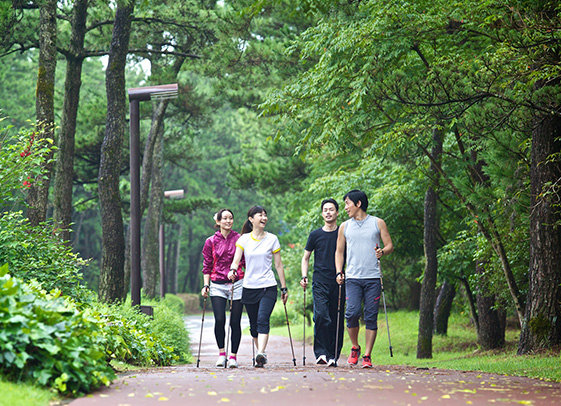 Fireworks place
Available period / (summer only)
Available time / after sunset – when the shops closes
Have a great summer experience with hand-held fireworks with your family.
• Only hand-held fireworks are allowed to use here.
• The fireworks are sold at Cottage HIMUKA.
* Please contact the reception for the details
* The use of firework is not permitted at Sun Beach Hitotsuba.
Restaurants
You never feel bored with breakfast and dinner served at highly regarded restaurants, where top chefs display their talents.
Please check the link below for further information.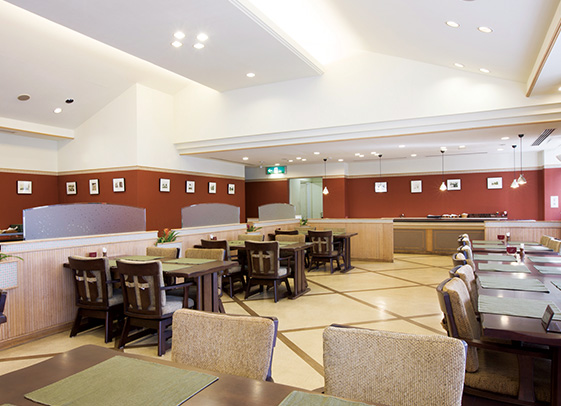 [Inquiries regarding reservations] Phoenix Seagaia Resort Reservation Center
Hamayama Yamasaki-cho, Miyazaki City, Miyazaki Prefecture
TEL:0985-21-1113 FAX:0985-21-1239(9:00~18:00)
E-mail:yoyaku@seagaia.com
[Inquiries regarding the facilities] Luxze Hitotsuba / Cottage HIMUKA
Hamayama Yamasaki-cho, Miyazaki City, Miyazaki Prefecture
TEL : 0985-21-1333 FAX : 0985-21-1334
E-mail : luxze@seagaia.com