Our Barrier Free Environment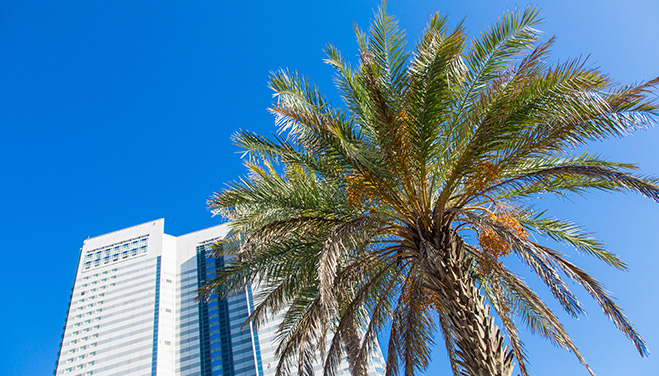 To produce the best experience at SEAGAIA.
Please check here for the information on our barrier free environment for your comfortable stay.
We at Phoenix Seagaia Resort devote ourselves to produce comfortable environment for anyone including families with small children, those with disabilities, people whose physical conditions are temporality low, pregnant females and aged people. Please let us know if you become aware of anything in regards to this information and our barrier free environment.
Barrier Free Room
The barrier free rooms are designed for wheelchair users consisting of wide paths, automatic beds, flat floors, etc.
Sheraton Grande Ocean Resort
There are two barrier-free rooms on the 8th floor. The rooms have slide doors, gradual slopes, flat floors, wide paths, etc. The washroom, toilet and bathroom also have slopes.
| | |
| --- | --- |
| Area of the guest room | 47m² |
| Capacity | Two people |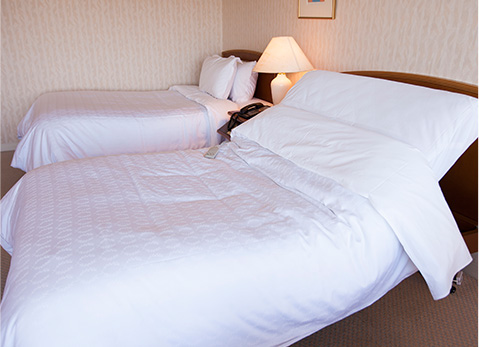 Toilet with a changing table
Your child is secured with the table, which maintains the comfortableness for mothers.
To change diapers in a wide area.
A changing table is located in female toilets on B1, 2nd and 3rd floors of Sheraton Grande Ocean Resort.
Wheelchair
Please do not hesitate to contact us in case you need help.
Sheraton Grande Ocean Resort has three wheelchairs in case where yours is broken or unexpected accident.
Automated External Defibrillator
All our facilities now equip Automated External Defibrillator for thye occurrence of sudden cardiac arrhythmia.
About AED
AED is short for Automated External Defibrillator. AED can instruct the user to give an electric shock when it detects a severely irregular pulse. The machine does not require any medical knowledge including cardiograph and irregular pulse to use it. It never starts defibrillation to anyone who doesn't need it. The easy-to-use machine needs only few steps to follow instruction of a sound guidance of AED, and the application is as simple to follow illustrated instructions. AED implements electrical cardioversion with users who have no special knowledge on medicine and operations.